Danny Chaplin, Partner & Managing Director
"Danny goes out of his way to make things happen."—Vincent Wee, Senior Editor, Business Times.
Danny was born in London and educated at the prestigious Bancroft's School in Woodford Green, Essex and read Philosophy at The University of York. While in his twenties, he relocated to Kuala Lumpur where he travelled the region working as a tourism and lifestyle journalist. He then entered the Public Relations field by joining the Kuala Lumpur office of Edelman Public Relations Worldwide.
In 1993, Danny relocated once more, this time to Singapore, where he quickly gained Permanent Residence. From 1993 until 1999, he worked as a Senior Consultant with Edelman Singapore, a Senior Account Director with Hickson Public Relations, a Vice President with Fleishman-Hillard, and a Senior Vice President with Ruder Finn. During his time with these top international PR agencies, Danny supervised both projects and campaigns in almost every country in the Asia Pacific region. Many of his accounts such as Rover Group, BMW Asia, ASEAN Tourism, Samsung and Hitachi Asia were regional in scope.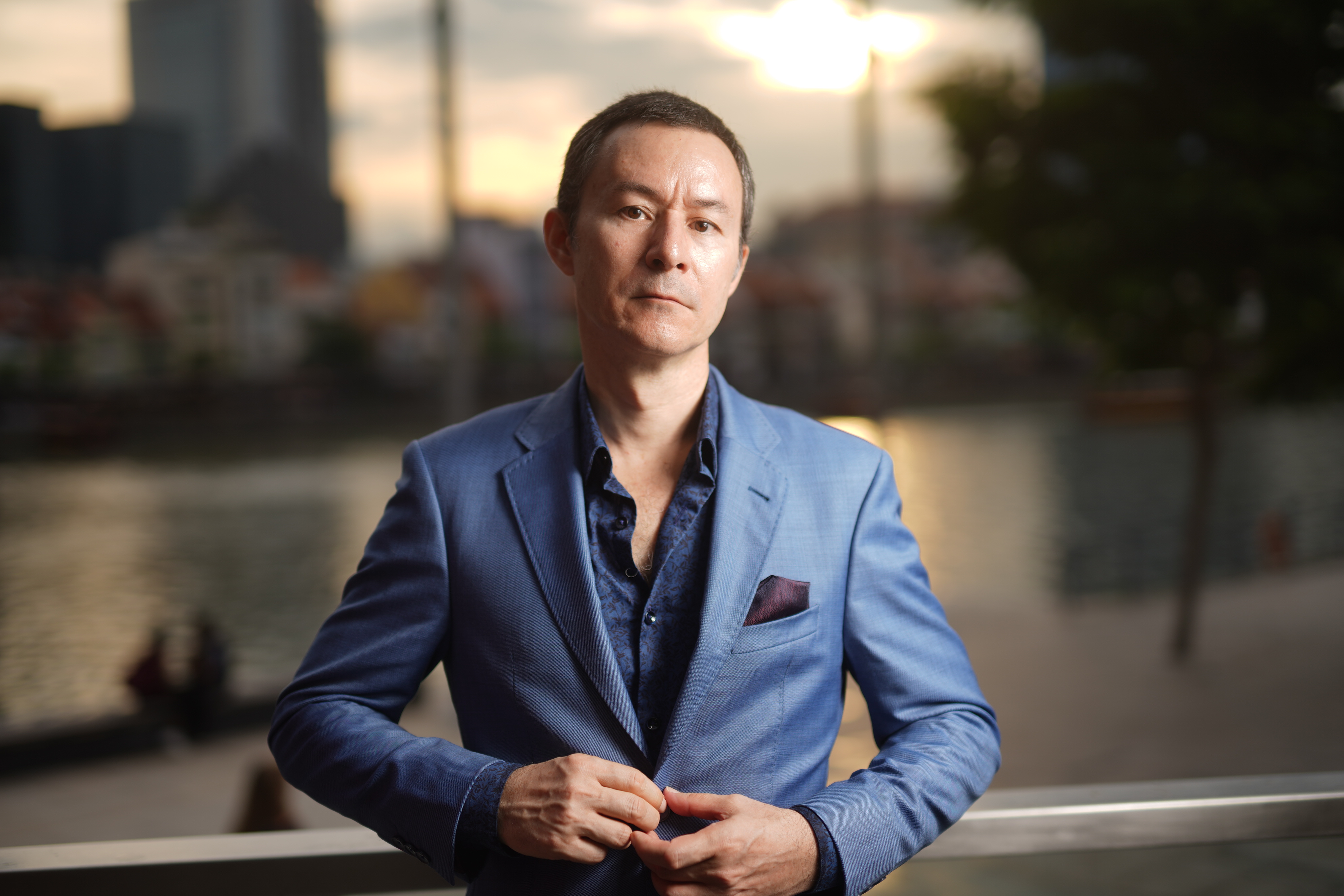 In 2000, Danny founded his own Public Relations consultancy, Chaplin PR, which quickly established a trusted and reliable reputation servicing such clients as the Malaysian Formula One Grand Prix, Simpson Marine, Suntec Integrated Media, Chloride Group Plc, Qatar Airways, Reed Exhibitions, Equal Strategy, Baird Exhibitions, Dialogic, Mitsubishi Plastics, Meinhardt, and Thuraya, to name but a few.
Chaplin PR also aquired a particular specialty in yachting PR through the agency's work for Boat Asia, the Phuket International Boat Show, the Taiwan Boat Show, ONE°15 Marina Club, Simpson Marine, Kingfisher Marine, Horizon Yachts, Prometheus Mmarine, the Republic of Singapore Yacht Club and ADEX. Danny also represented commercial marine companies through such clients as Asian Shipping & Workboat, Asia Pacific Maritime, and KB Associates.
During his nearly thirty years in the Asian PR business, Danny has seen and done it all. He's launched car franchises for Land Rover across Southeast and Northeast Asia, publicised the ASEAN region across the globe, opened cable making factories in the Philippines, and launched self-storage brands, music studios and luxury dry cleaning services in Singapore. Danny is well-placed to help emerging companies seeking to establish a strong Asian brand presence through PR. His particular forte lies in introducing new brands and startups in Singapore and he has repeated this successfully for numerous entrepreneurs and MNCs over the years.
A keen historian, Danny has written about the Normans in Southern Italy, the Medici family of Florence, the world's first journalist-cum-publicist, Pietro Aretino, the warring states period of Japan and the infamous Borgia family. Check out his author page on Amazon.com and his book page on Pinterest.