Danny Chaplin, Partner & Managing Director
"Danny goes out of his way to make things happen."—Vincent Wee, Senior Editor, Business Times.
A "disruptive" yet "old school" publicist, Danny was born in Whitechapel, London and educated at Bancroft's School and The University of York, UK, majoring in Philosophy. He is of English, Scots, Irish, German, Italian, and Chinese heritage.
While in his 20's Danny moved to Malaysia, where he worked as a tourism journalist before joining the KL office of Edelman Public Relations Worldwide as account manager & official travel writer on the milestone Visit ASEAN Year 1992 regional tourism account.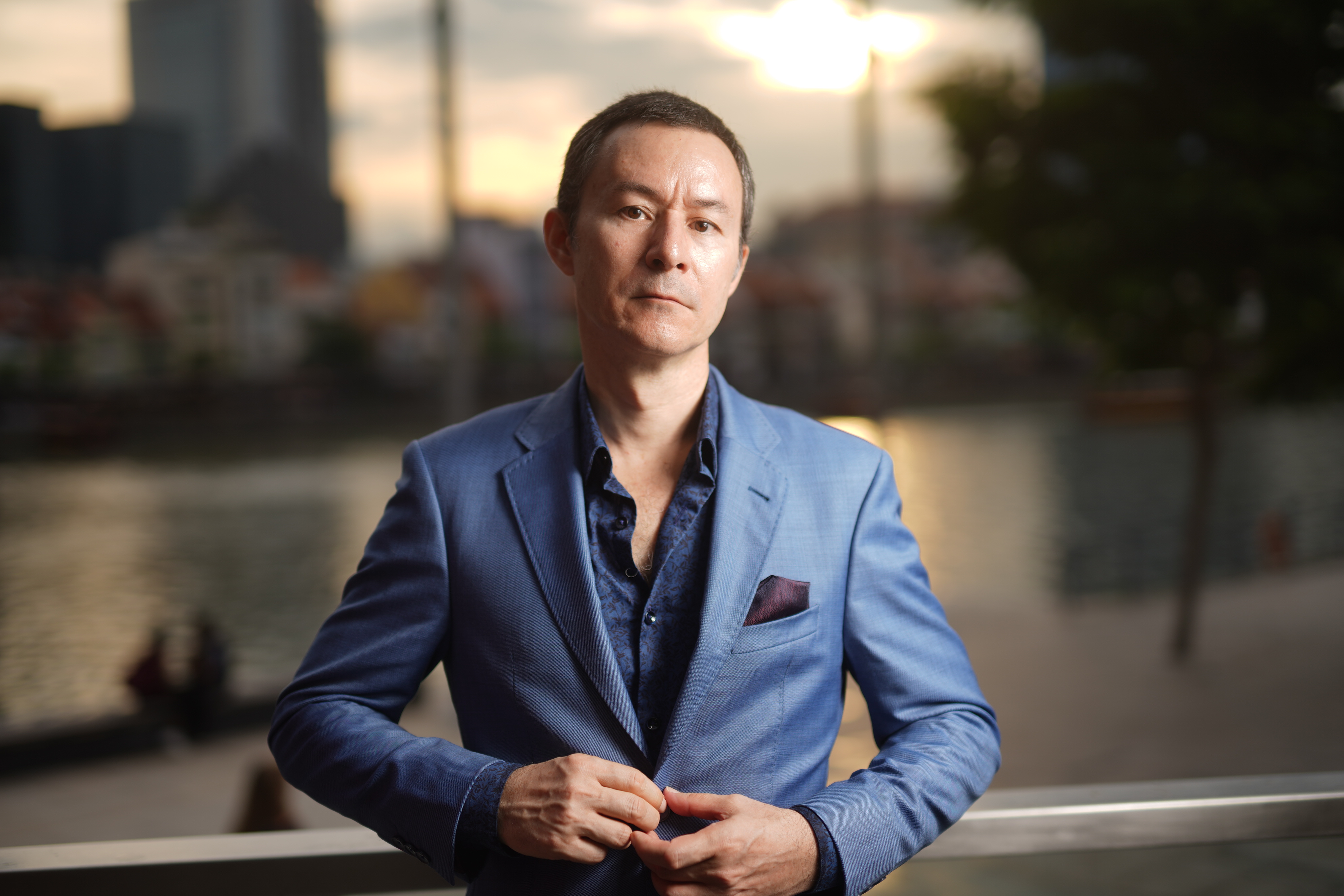 In 1993, Danny relocated to Singapore becoming a Singapore Permanent Resident. He subsequently worked for international PR agencies such as Edelman Singapore, Fleishman-Hillard, and Ruder Finn, achieving the corporate position of Senior Vice President.
During this time Danny supervised PR campaigns in almost every Asian country, many of his accounts (Rover Group, BMW Asia, Samsung Asia and Hitachi Asia) being regional in scope. He also has a background in defence-related PR, launching the Joint Strike Fighter (JSF) for Lockheed Martin.
In 2001, Danny founded his own agency, Chaplin Public Relations, establishing a reputation servicing clients like the Malaysian Formula One GP, Simpson Marine, Suntec Integrated Media, Reed Exhibitions, and Qatar Airways.
Chaplin PR also specialised in boating PR, representing Boat Asia (2004-2012), Phuket International Boat Show (PIMEX), Taiwan International Boat and Watersports Expo, ONE°15 Marina Club, Kingfisher Marine, Simpson Marine, Horizon Yachts, Azurea, Republic of Singapore Yacht Club, Raffles Marina, and Asia Dive Expo (ADEX).
Recently, Danny has launched such brands as Jeeves of Belgravia, Storefriendly, Lionsbot International, and Ovvy. A Singapore PR industry veteran, Danny delivers effective, affordable Public Relations and publicity services from a foundation of 30 years experience working in the Asian communications space.
A keen historian, Danny is the author of five books, all available on Amazon.com. He has written about the Normans in Southern Italy, the Medici family of Florence, the world's first journalist-cum-publicist, Pietro Aretino, the warring states period of Japan and the infamous Borgia family. Check out his author page on Amazon.com.